Ole Gunnar Solskjaer achieved a historical result last night in Newcastle! Second manager in United's history and first after Sir Alexander Matthew Busby to win 4 games on the trot after taking charge at the Theatre of Dreams.
Taking control of the team just before the most hectic period in Premier League the baby-faced killer demonstrated what was clear to everybody; Manchester United doesn't need new signings! All is needed is to let the team play!
Solskjear's early success
It's been a while since 12 points in 4 consequtive games have been seen in the red half of Manchester for quite some time. Especially not with such commanding displays and free-scoring!
Since Solskjaer took over the reins United scored 14 goals, half of what the same team managed in 17 games under Mourinho!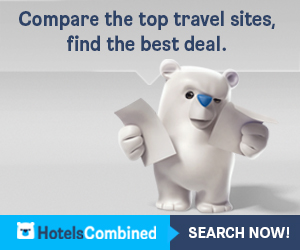 And some of the goals were a genuine feast for sexy-football lovers! Goal #3 against Cardiff City, ironically Solskjaer's only other club managed in England, was an exhibition of what the talent at disposal is capable of.
Neat first time passing, smart movement and clinical finishing. It probably is the best team goal United fans have seen in a very long time.

Naturally, to perform actions as such you need more than two players in opposition's half. Another rare sight for the fans!
All of that happened only a couple of days after the legendary Norwegian took charge!
What could Solskjaer do in 2 training sessions? What magical advice, tactical genius twist or inspiring team talk could lead to such drastic change of play?
Simple, there isn't any! There's only one thing he could do and he did it; let the team play!

Attacking kind was the only kind of interpreting the game Manchester United ever knew. Stepping up, taking control, intimidate the opposition and ultimately getting what they want. That's the United way!

Certainly, even under Sir Alex Ferguson, they didn't win every game. That's impossible. They did lose games but they were seldom beaten!
And that's all the squad needed to hear. No accusations, personal resentments or serving as an example.
Just go out there and play to your strengths. Keep the ball as much as possible, attack in numbers and don't be afraid of mistakes. They'll happen in any case.
Once out of possession press high and make them work hard to get near our goal.
Shortly, enjoy football!
Future success
For all fanfare surrounding Solskjaer's initial prosperity, teams faced up to now weren't on United's level and winning those matches should be expected with virtually anybody on the bench. Well, almost anybody!
Nevertheless, the same squad managed 7 victories in nearly half-a-season. Therefore without the managerial change possibly another defeat and a draw would most likely occur since December 19th.

United played relegation-threatened teams and won more or less comfortably. Displaying long lost authority and creativity building up confidence and relieving public pressure.

Another similar match awaits them this weekend in FA Cup against Championship strugglers Reading. A side that hasn't won in 2 months and has a total of 4 wins in English 2nd tier.

Considering Solskjaer's team current form and high spirits, surely no contest. It is final fine-tuning before first real maturity test.

Maturity test
Sunday, 13th January, will give feedback what United can aspire to this season. A trip to Wembley to face Mauricio Pochettino and his well-oiled Tottenham (tickets available here)!

A team that inflicted one of the largest defeats at Old Trafford in recent history earlier in the season.
Pochettino is tipped as possible future MU manager, openly pursued and held in extremely high regard by United's hierarchy.

A good showing and possibly a win would surely increment Solskjear's chances to keep managing his beloved club after current campaign is over.

He's aware that any talks of such possibility will be held near the end if results will match set goals and expectations. Anyhow a win against one of the competitors would speak loudly.

After that, a run of apparently straightforward fixtures against mid-to-low table adversaries follows before next big test comes; Champions League clash with PSG.

Till then Solskjaer will have to implement also some tactical improvements and possibly add a defender to the roster, if viable.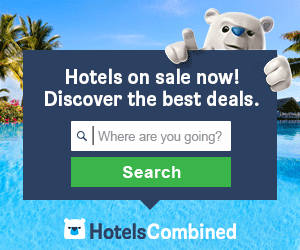 Fortune favors the brave. Up to now, the new manager was courageous with team selection and game-plan applied. Will he maintain fearlessness also in key matches?